Our advantages
OUR ADVANTAGES:
• Large volumes in short terms: 5000 pages in 7 days;
• Possibility to pay for your order at any of our offices, in any currency;
• Our offices are located in the center of such cities as: Bishkek, Moscow, Almaty, Astana, Tashkent, Minsk, Dubai, Baku, Tbilisi, Guangzhou, Riga;
• for many years of experience since 1995, we have translated more than 2 million pages of text and accumulated vast experience in a variety of subject areas.
• unlimited translation resources;
• We work with 127 languages of the world, and it's not the end, we are pleased to extend the list of languages and provide you the translation into any exotic language;
• We can everything in the sphere of translation! We can bravely declare that. Translations from any language, all kinds of written and oral translation, website translation, translation of audio and video materials, artistic and scientific books - all this and many more, our company fulfills on a professional level.
• There is a possibility to work with us on a completely new, unique platform: www.mynumer.com and get a permanent 5% discount, no pre-payment transfer and storage of all Your orders in Your profile, priority among the remaining orders.
Additional features:
Personal manager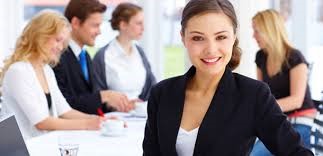 Each customer who comes to us for an interpreter's service interacts with a personal manager. This way of business relationship organizing is aimed at making our cooperation more comfortable and productive.
We expand the boundaries of the world!
Business people of Kyrgyzstan, Kazakhstan, Uzbekistan, Latvia, Belarus, Russia and abroad countries who care of their image perfection and wish to build strong partnerships have been and are our customers. We are constantly open to new horizons and don't stop on the achieved. Many world-renowned large companies and well-known brands are among our customers.
All our customers have high requirements to the quality of translations, convenience and the stability of services, as well as confidentiality of the translated information. And we do everything to justify the confidence reposed.
We have extensive experience and perspectives!
Our company has been in the market of translation services for many years and we can confidently declare high qualification of all our employees, professionals in their fields: translators, editors, coordinators, designers, project managers, etc. All employees have an excellent education and have already managed to obtain invaluable work experience!
Confidentiality
Our customer can be sure of translations secrecy preservation and protection, as we conclude agreements on confidentiality, information security and conditions of work with the customer, including all documents and all kinds of negotiations. At any stage of processing not any document passes without internal accompanying registration documents. It provides not only confidentiality, but also safety of all materials given for translation.
Convenience for each customer:
• we work online: receiving, shipping, order payment;
• we work with both legal and natural persons;
• we work on weekends and holidays - by tentative agreement;
• you can choose any way of payment convenient for you: Visa, Master Card, bank transfer, money transfers Zolotaya Korona, WebMoney, PayPal.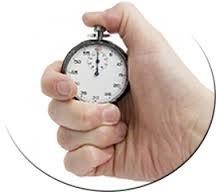 Promptness
We are well aware that the time is money. Our employees are always available for prompt operational problem solution. We are always ready to accept and fulfill the most urgent order. «GMC Translation Service» Language translations Center has enough resources and great technical ability to fulfill urgent translations of large volume. Employees always do their work on time, due to well-organized, proven and systematic teamwork of staff and specific processing of material.
Quality
We consider quality of service as one of the most important factors in our work and we achieve it, by careful selection and checking of interpreters engaged into cooperation on one hand, and through quality control of each order on the other hand. In the process of the engaged interpreters' selection and qualification level checking we use not only our own experience and knowledge, but also resort to the help of native speakers, the people for whom the language of translation is native, and who are Russian language interpreters in their countries.